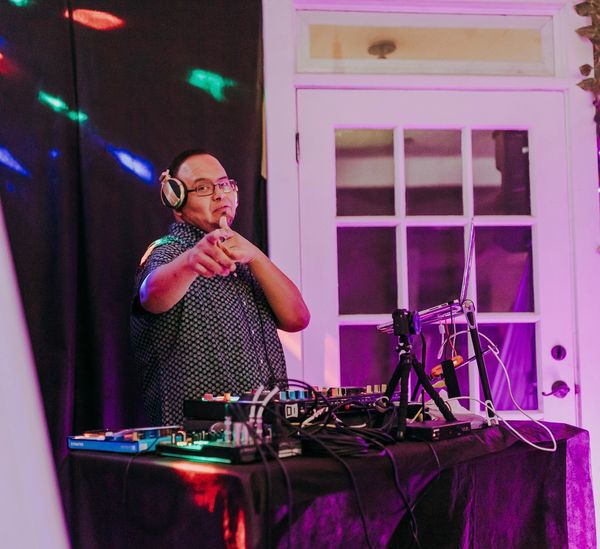 How long have you been a DJ? 
25 years plus. My first DJ job was at a roller skating rink then I did some radio in Austin.
What is your favorite type of music?
I love all music but I must admit I love 90's country music & 90's alternative the most.
What is your favorite thing about being a DJ?
I love making memories for people. Setting an energy and tone for an event.
Anything future clients should know?
We are not like any other DJ. We stand out and we have a good time. We are party people tested and approved. We work to make sure your evening is what you want it to be. You can count on us for all your event needs and requests!